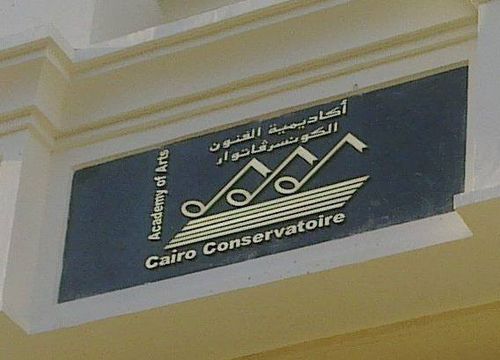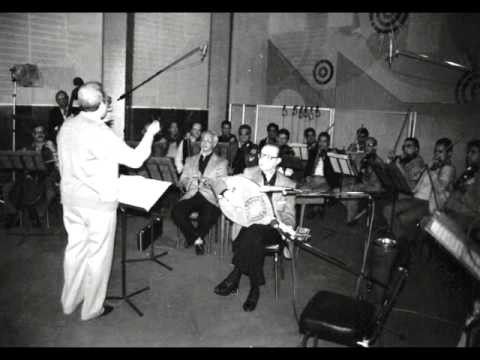 About the Artist 
Yasser Abd Elrahman is an Egyptian-born composer, conductor, and virtuoso violinist. He is widely considered to be one of the greatest contemporary musicians in the Middle East.  
Early Life 
Yasser was born in Cairo to a family of artists and intellectuals. His father, the late Abd Elrahman Fahmy, was a distinguished author of several novels and screenwriter of numerous films and TV series. 
As a young child, Yasser was drawn to the lively discussions, poetry readings, and music concerts held regularly in the literary salons at the Fahmy household. His father loved to entertain his guests with his academic knowledge and mastery of the violin. Thus was born Yasser's fascination for the musical instrument which would result in his attaining virtuoso status and becoming one of the greatest composers and conductors of his time. 
Education and Career 
Yasser Abdelrahman entered the Egyptian Academy of Fine Arts at the age of 12 and joined the Cairo Conservatoire four years later. He was the first to simultaneously study Middle Eastern music and Western Classical Music, a combination that explains the uniqueness of his compositions and playing technique. 
Yasser studied under several internationally renowned Egyptian and foreign violinists, including Dr. Hassan Sharara, Mr. Ahmed Elhefnawy, Prof. Igor Khachabeban and Prof. Irakli Beridza, the latter direct students of Soviet conductor David Oistrakh.
Yasser's compositions are inspired by this rich and unique cultural and technical context. Melodies, rhythms and forms of East and West come together in many works combining Oriental classical and folkloric traditions with Western classical and contemporary styles. 
He has collaborated with several international orchestras, and has notably conducted the Rome Philharmonic Orchestra and the Budapest Symphony Orchestra in performances of several of his works.
By their beauty and originality, the compositions of Yasser Abd Elrahman unite peoples and cultures, inspiring deep emotions and an appreciation for international music. 
Compositions
Yasser has composed the soundtracks for more than 35 films and 60 television series and has produced several albums and CDs. 
 Film Soundtracks 
1. Saa'a wa Nos (2012)                              
2. Laylat el Baby Doll (2008)               
3. Hassan wa Morkos (2008)                    
4. Heya Fawda (2007)                                  
5. Heena Maysara (2007)                             
6. Khyana Mashroua (2006)                      
7. Malaki Iskandariya (2005)                       
8. Hekayat el Gharib (2002)                        
9. Aleshq we Aldam (2002)                          
10. Ayam el Sadat (2001)                           
11. Hekayat el Gharib (2000)                     
12. Araq el Balah (1998)                              
13. Gabr el Khawater (1998)                      
14. Afrit el Nahar (1997)                             
15. Ya Dounia ya Gharami (1996)               
16. Nasser 56 (1996)                                   
17. Nazwa (1996)                                           
18. Tofaha (1996) 
19. Youm Har Giddan (1994) 
20. Fares el Madina (1994)
21. Kashf el Mastour (1994)  
22. El Hob ben Kowsein (1993)
23. Bawabet Eblees (1993)
24. Maganino (1993)
25. Mister Karate (1993) 
26. El Basha (1993)
27. Leh Ya Banafsieg (1993)
28. El Tariq ala Eilat (1993) 
29. Bawabat Eblees (1993)
30. Fakh el Gawasis (1992) 
31. Ghazw al Ararib (1992) 
32. Ana Nissi Abadan (1992) 
33. El Moaten Masry (1991) 
34. El Zol (1990) 
35. El Embrador (1990)
Television Series Soundtracks 
1. Malouk el Gedana (2021)                         
2. Ustaz wa Ra'ees Qesm (2015)                   
3. Adam (2011)                                             
4. Mawad Ma el Wehoush (2010)               
5. Saqf el Alam (2007)                                   
6. Awlad el Shaware (2006)                          
7. Hadret el Motahm Aby (2006)                
8. Gidwat Aziza (2006)                                  
9. Sara (2005)                                                
10. El Marsa wa el Bahar (2005)                   
11. Alf Leila (2005)                                         
12. El Mehna Tabib (2004)                            
13. El Dam wa el Nar (2004)                        
14. Amara al'asrar (2004)                             
15. Ya Ward Min Bishtreek (2004)               
16. Al Hakeeka Wal Sarab (2003)                
17. El Leil wa Akhro (2003)                            
18. Ragil fi Zaman el Awlama (2003)          
19. Kanarya wa Shoraka (2003)                    
20. Fares el Arab (2002)                                
21. Fares Bela Gawad (2002)                       
22. El Asdkaa (2002)                                     
23. El Bahar Mondi (2002)                            
24. Ayn Qalby (2002)                                   
25. Lel Ada'ala Wegoh Kathira (2001)           
26. Ayamna (2001)                                       
27. Souq el Asr (2001)                                  
28. El Hal el Dounia (2001)                            
29. Haret el Tablawy (2001)                           
30. Shukraya (2000)  
31. Amshir (2001)     
32. El Ferar min el Hob (2000)
33. Hadikat el Shar (2000)
34. El Eyilat wa el Nas (2000) 
35. Shamlool (1999)    
36. El Ragil el Akhar (1999) 
37. Kalimat (1999)      
38. Al Ragil al Akbar (1999)
39. Lemma el Talab Fat (1999)
40. El Doa el Shared (1998) 
41. El Harafish (1998) 
42. El Wahm (1997) 
43. Damiy wa Dumuei wa el Bitisamatium (1997)
44. Hayat el Gohary (1997)
45. Bahar el Ghorba (1997) 
46. El Tawam (1997) 
47. Khalty Safia wa el Dair (1996)  
48. El Abtal (1996)
49. Fe Beitina Ragil (1995)
50. El Mal We el Banon (1992-1995) 
51. Qalbi Lees fil Geeb (1994) 
52. Qalb el Asad (1994) 
53. El Sqoot Fi Ber Saba (1994) 
54. El Waqf (1992)
55. Rihlat Abu Alwafa (1991)
56. Minkurat Zog (1990)
57. El Wisiya (1990)
58. Ana wa Enta wa Baba fi el Mishmish (1989)
59. Lam Yakon Abadan Laha (1985)
60. El Muraqash Shaer el Hazan (1985)